About us and our services
Companies Loging Rent and Loging Group continue their tradition of meeting the needs and expectations of their clients since 1993. We offer project planning and construction of prefabricated facilities and other functional constructions. Over 70% of our customers come from the demanding markets of Western Europe and Central Asia. We proudly declare our products and our know-how as MADE IN SLOVENIA. We are always open to cooperation with local and foreign partners and experts to develop new products and to improve our existing products and services.
Our top developers, project planers, engineers and construction experts offer professional production, project planning and construction services. Our team also includes representatives in Germany, Austria, Switzerland, Serbia, Kazakhstan and Russia, which are key to our successful marketing and construction activities in these countries. Our main focus is not an aggressive marketing, it is our devotion to development and new products that give more to our customers.
Our production capacity enables us to manufacture up to 10.000 m2 of prefabricated buildings per month, including the resources of our local and foreign partners. Our group includes 25 direct employees and over 30 indirect personnel at our export destinations.
Happy clients and users of our prefabricated buildings are our main motivation and the main reason that we keep improving our know-how and our production and construction technologies. We want to give our clients the best quality the market has to offer and we hope to help them to be even more successful.
Successful cooperation with local and foreign partners
Because we always want to be better, develop new products and improve existing products and services we cooperate with several local and foreign partners and experts. Together with our German partner we keep innovating and improving existing materials and technologies. We believe a firm partnership is a big advantage and it helps us to be price effective, energy efficient and to maintain high quality.

Headquarters Hamburg:
LOGING Hallenbau und Technik GmbH
Ballindamm 27
20095 Hamburg
Germany
Phone +49 (0) 172 915 9177
E-mail info@loging-hallenbau.de
Business unit South Germany:
LOGING Hallenbau und Technik GmbH
Egerländer Str. 11
84066 Pfaffenberg
Germany
Phone +49 (0) 8772 8054 620
E-mail ds@loging-hallenbau.de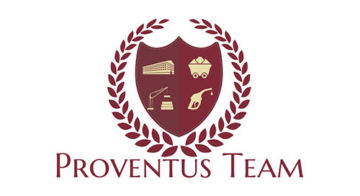 Proventus Team
Street Adrian Fulga no.7
Bucharest
Romania
Phone +40 727 778 866
E-mail office@proventus-team.net
Loging Rent d.o.o. offers: