What are the characteristics of our storage halls?
Basic dimensions of our facilities:
Width of the facility:

up to 30 m without pillars
up to 100 m with pillars.

Side height from 4 to 12 m.
Length of the hall is optional; the only limit is the size of you premises. Our facilities can always be expanded later.
Construction technology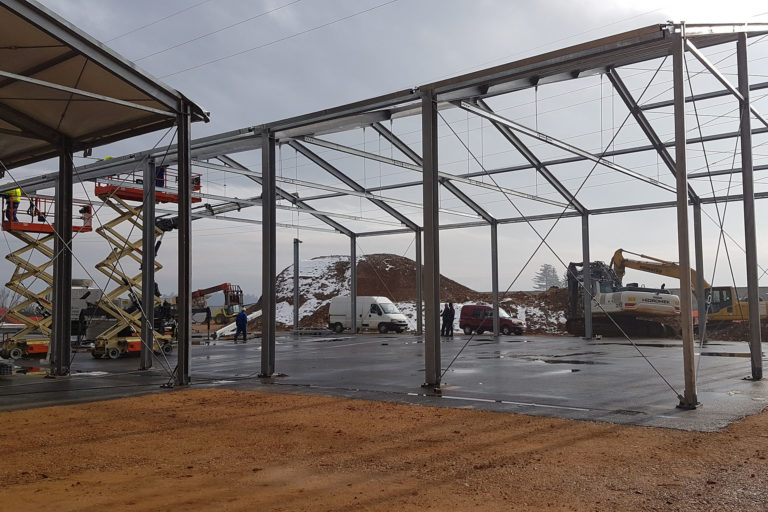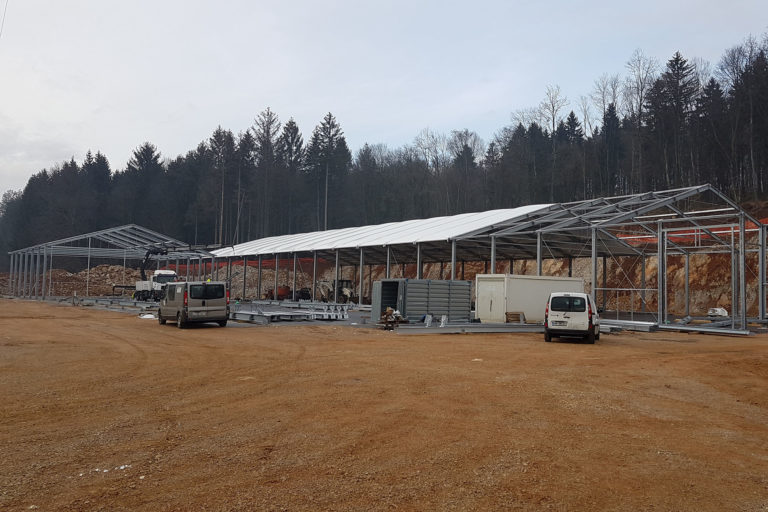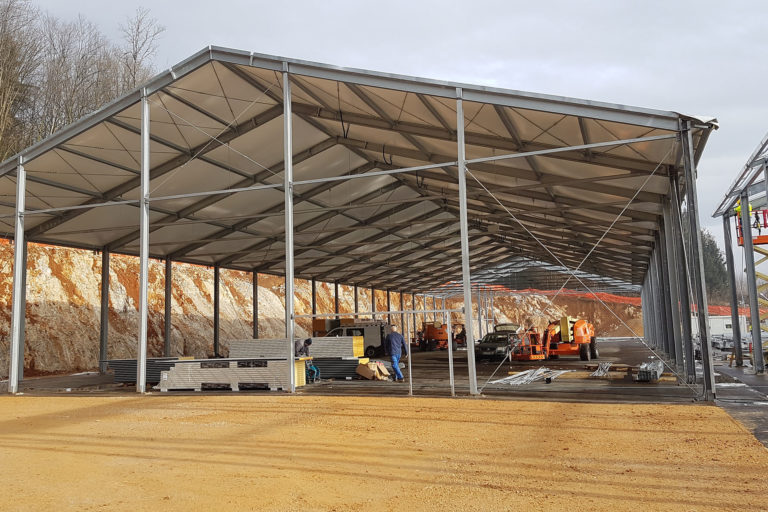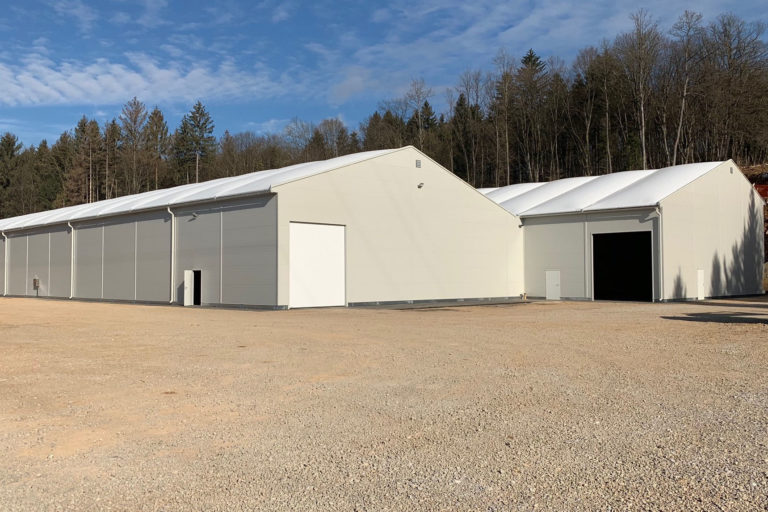 Advantages of thermomembrane roofing
Light thermomembrane roofing consists of two layers of strong PVC translucent membrane with a middle layer of compressed air for thermal insulation and stability of the roofing.
The main advantage of thermomembrane roofing is translucency. It provides the facility with 250 to 450 lx of daylight, which helps you to save energy.
Thanks to the translucent thermomembrane roofing, additional lighting elements such as windows or light bands are not necessary, which makes the investment even cheaper.
We also offer energy efficient thermomembrane roofing with LOW-E coating that provides favourable climate conditions inside the facility throughout the whole year and helps you to save energy.
Stiff layers of compressed air inside the roofing provide the necessary stability and load capacity of the roof in all weather conditions (snow, wind, change of temperature…). And because it is very light, it also provides better stability in case of an earthquake.
How does the energy efficient LOW-E thermomembrane roofing work?
Energy efficient LOW-E thermomembrane roofing provides:
favourable climate conditions throughout the whole year,
energy saving for heating,
energy saving for cooling (unnecessary).
The energy efficient LOW-E ("low emissivity") coating on the inner side of the top layer of the membrane provides favourable climate conditions inside the facility. In summer, LOW-E reflects the outside sun radiation and helps to bring the hot air under the roof out of the facility, thus making cooling no longer necessary. In winter, the LOW-E coating functions as an infrared mirror that reflects the inner heat back into the facility and keeps the heat inside.